Your CRM might generate forms, but is it flexible enough for landing pages?
February 17, 2021
Mike Smith
mike@hotprospects.com
Most CRM applications have a customized form that can be built and placed on your website in order to collect leads, but most CRM's do not have the ability to generate a whole landing page with the lead generating form built into the page.
Inside the Hot Prospects CRM platform, Articles and Products both can have customized landing pages generated using HTML and assets supplied by a UI designer. This allows for an individual or a marketing team to have full flexibility when generating multiple landing pages on the fly.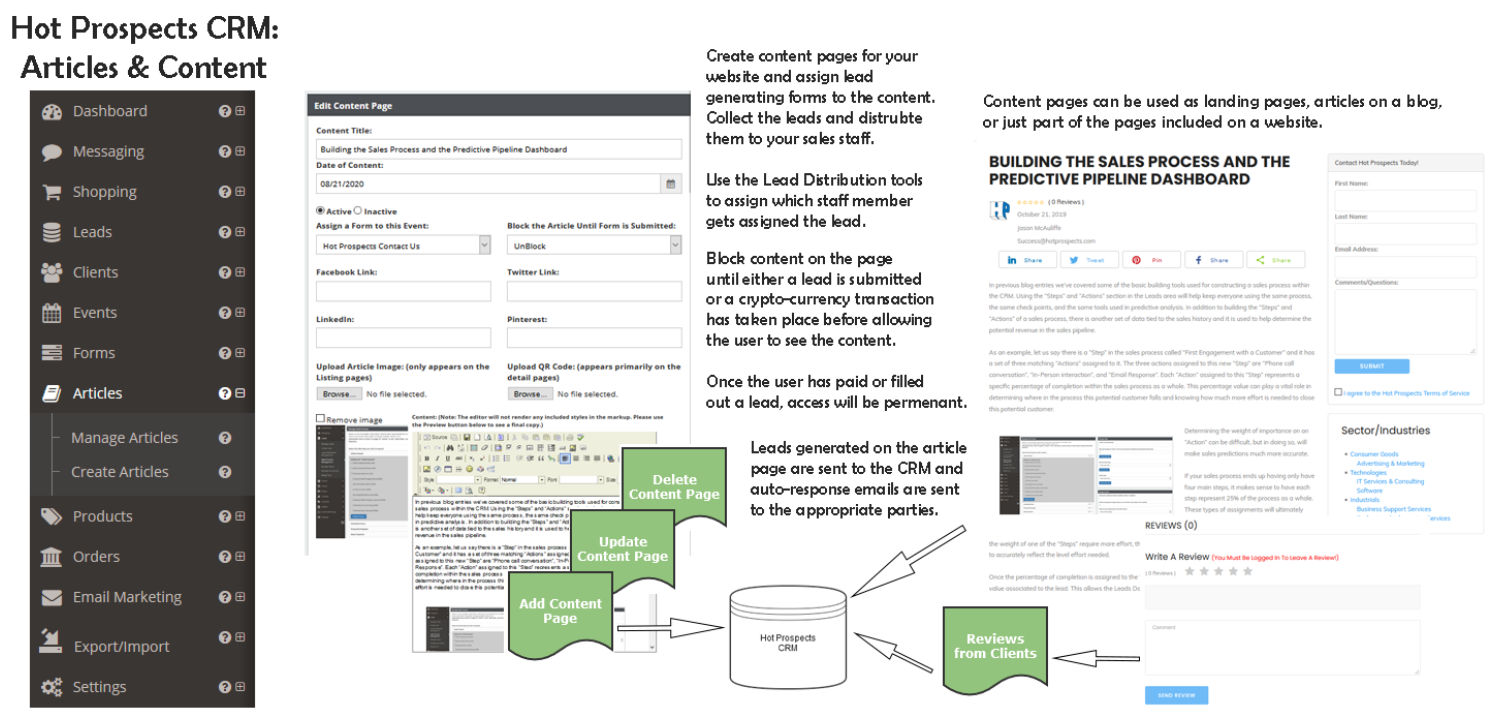 Users can build and preview landing pages while on the Hot Prospects domain but can easily relocate the generated HTML to another domain retaining the same functionality.
Having a product landing page that adds a product to a cart requires a checkout process and we usually build that portion out as a customer facing commerce solution. Once the commerce solution is in place, products can be added to the cart from any location. The same product could be setup with different variations on three different landing pages, on three different domains, all adding products to the same cart. This would allow for A/B Split testing on which pages produce the best results.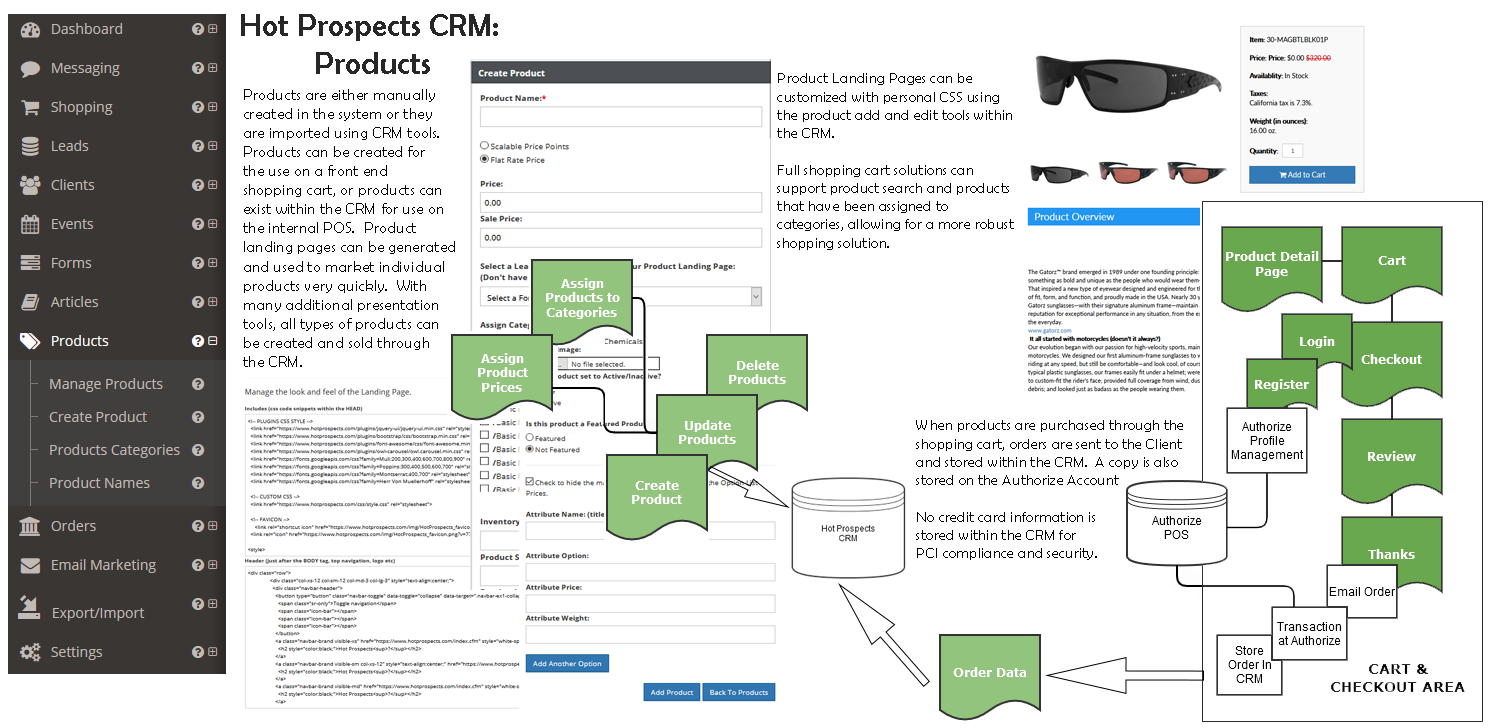 Many small to medium size businesses usually don't get access to tools this flexible or have the knowledge on staff to put together a campaign that would utilize this type of setup. However, these tools in the right hands can help launch campaigns that enterprise level companies would be proud of.
Combine customized landing pages that collect leads with a well-planned and well scheduled social media or email campaign, and your business can have some very successful results. And the more successful the campaigns, the more leads will be generated, or the more products will be sold.
Building this out may sound a little daunting, but that is why we help walk our clients through the whole process. Our interest is making our client's business more successful with our set of software tools.

Register for a Trial Account today and let us show you!